WEST MANCHESTER RADIO CLUB
D i a r y D a t e s
If it's greyed out you've missed it...
Please note you do not have to be a member of our club to attend our events
You are welcome to come along if you find something that interests you.
Special events for members only are indicated

*
Arthurs Breakfast meet up resumes...NEW VENUE SEE BELOW

This will be held the 1st Saturday of every month at Applewood Farm, Astley Park Way, Off Chaddock Lane, Astley, Greater Manchester, M28 1FJ from 9.00am
This is an informal meet up open to all members, guests and visitors
Check WMRC Facebook site for any updates.

This continues to run in memory of Arthur G0OHY the initiator. He was an essential and very active member of West Manchester Radio Club and always at the core of all our activities. His 'first up the mast' attitude helped spur on the activity at our members outdoor events. He will be missed for a long time to come.
XMAS PARTY
Thursday 21st December 2023
Not to be missed...
This is a members/member+guest only ticket event.
Tickets ave available from Bev before 16th Dec at the regular club meeting on Thursday.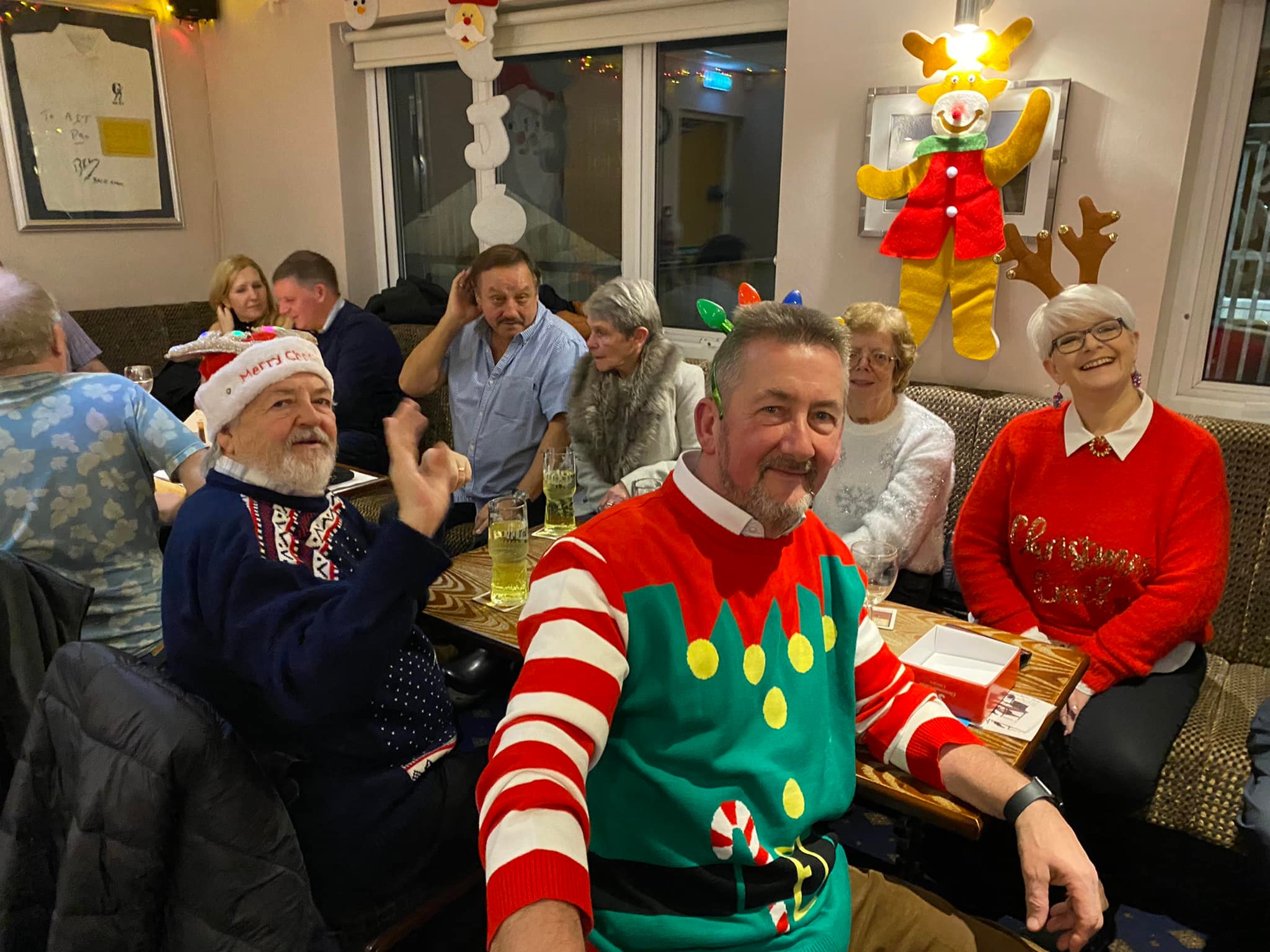 0
Bowls & BBQ
Saturday 29th July 2023
The annual summer friendly bowling competition followed by the traditinal BBQ All takes place at radio club HQ.

Please contact Stan in order to make up teams.
0
RED ROSE SUMMER RALLY 20th AUG 2023
Sunday 20th August 2023, 10am
St Josephs Hall
Mather St,
Leigh,
WN7 2PJ
Not to be missed...great event last year
Go to the Rally page here
0
WMRC Field day - Museums on the air

'Museums on the Air'- Saturday 24th June 2023
The International Museums Weekend, supported by WMRC from Lancashire Mining Museum, Astley.
WMRC will be running a field day event from the following location:

Astley Green Colliery Museum
Higher Green Ln,
Astley,
Manchester
M29 7JB

Non members are welcome to visit this event where we hope to operate on several bands.
We understand there is a cafe on site and museum facilities to view.
We have sucessfuly operated from this location for several years and it has always been a great fun day. learn about ham radio, have your first contact, or just have a browse.
We will be using the special event callsign GB0PIT
Saturday 24th is now the chosen day due to potential bad weather Sunday.
0
1
*Annual General Meeting
16th February 2023
(Members only)
The West manchester radio Club Annual General Meeting will most likely be held on February 16th (date to be confirmed) matters pertaining to this meeting should be submitted to the club secretary a minimum of two weeks prior to the meeting.
Members should consider their choice for the committee, any nominations need submitting to the secretary two weeks prior to the event.

*This event is for members only
0
CHRISTMAS PARTY 2022 - THURSDAY 15th DECEMBER 2022
Not to be missed...last year was a cracker
This is a members/member+guest only ticket event.
Tickets ave available from Stan at the regular club meeting on Thursday.

0
Please note that whilst every effort is made to adhere to these dates, they can change, often at short notice.